Jay Around Town: Touring the New Twin Coves Park
Part of what I love about being a business owner in Flower Mound is the opportunity to get a behind-the-scenes look at some of the amazing amenities our town has to offer. Last week we had the chance to tour the new and improved Twin Coves Park along with several other business owners in our community.
All we can say is, if you haven't seen the changes the Town of Flower Mound unveiled at Twin Coves Park last summer, you need to get out there to see them soon!
A little history of Twin Coves Park... it is Corp Property that was originally converted into a park in the 1960's or 1970's. In 2010, the Town of Flower Mound executed a lease with the Corp of Engineers to take over responsibility of the park, allowing them to make the updates residents and non-residents alike can enjoy!
Construction attempted to start during the great North Texas Flood of 2015 and was completed in June of 2017.
Updates that the Town provided to Twin Coves Park include improved infrastructure (roads, utilities, bathrooms, etc.), a kayak launch, a modified disc golf course, an extended boat ramp, a playground, and (of course) their 19 cabins available for rent. The park also includes RV sites, tent camping sites and a pavilion available for private events.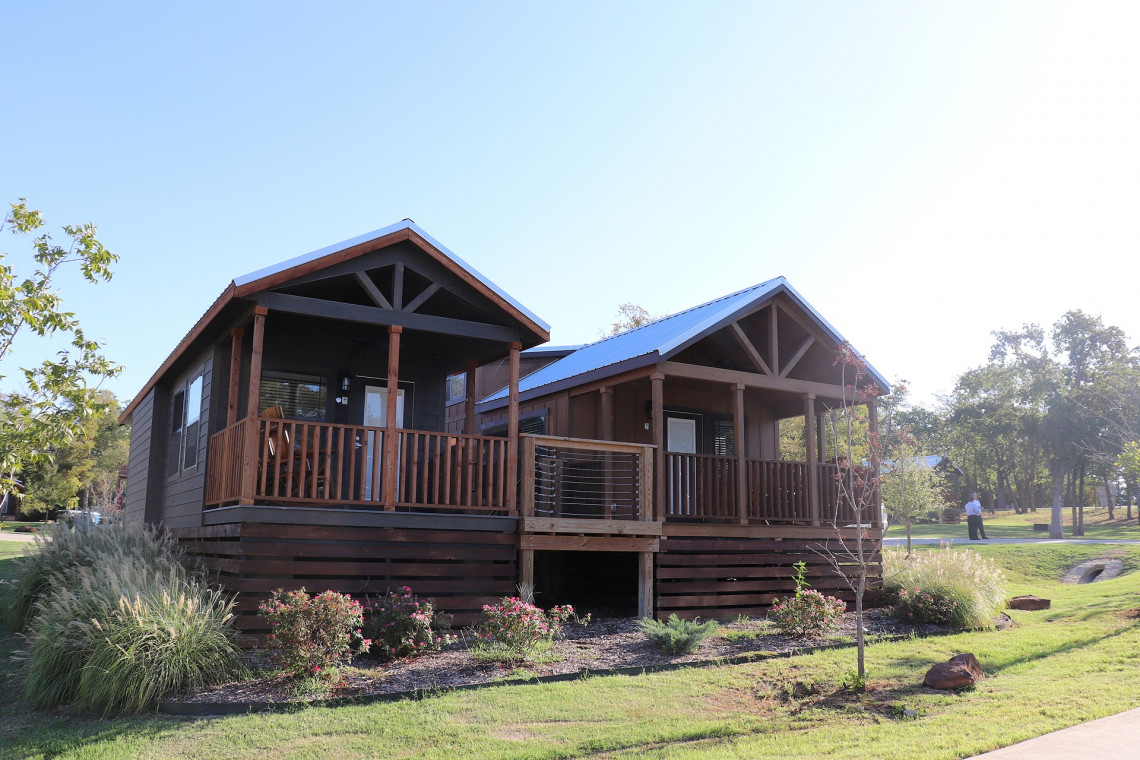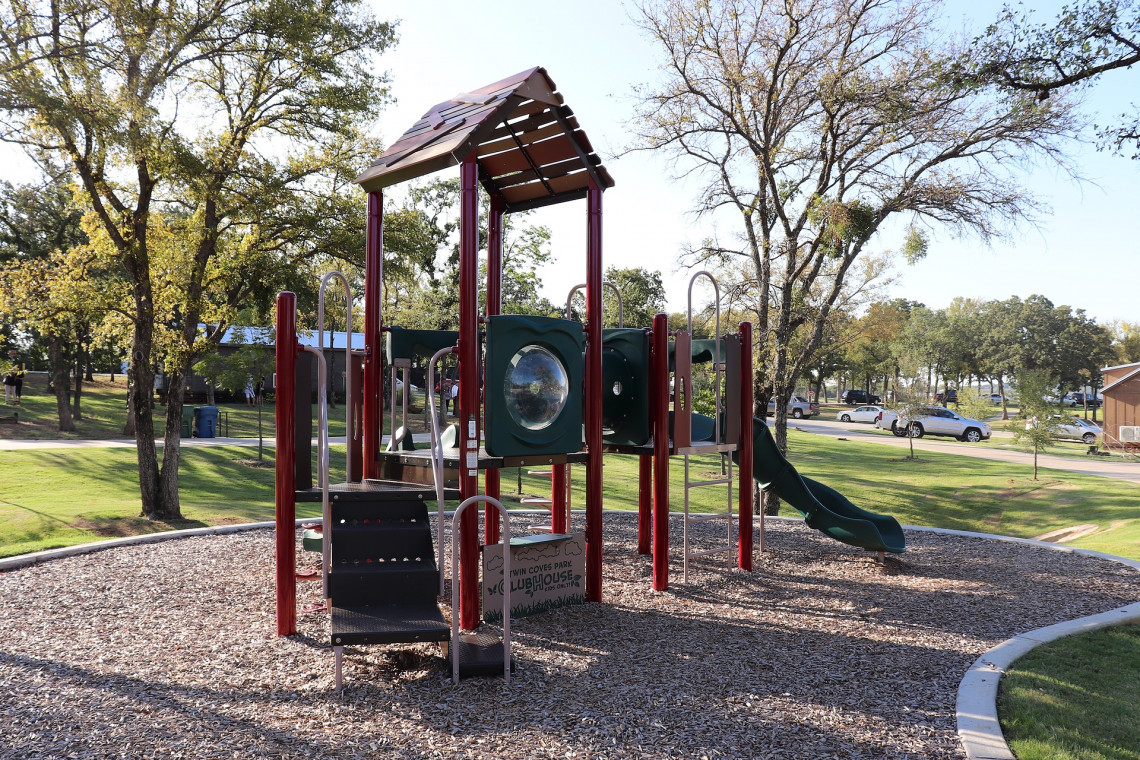 If you haven't had the chance to check out the new cabins, they are absolutely beautiful! Each cabin has beautiful finishes like granite counters, flat screen TV's, and a fully-stocked kitchen. There are 4 different cabin models you can choose from to rent - the smallest sleeping three (their Honeymoon/Mayor cabin) and the largest floor plan sleeping up to 6 with an upstairs loft.
We're so glad to have this amazing park in our community and encourage you to head over there and check out all they have to offer!
Want to Learn More About our Town?
Read more of our blog posts for information about community events, amenities, restaurants and more!
Read Our Blog