Dallas-Fort Worth Winter 2022 Bucket List
After all of the hustle and bustle of the holidays, it can be hard to figure out what other fun activities you can do to survive the winter. You'll love our Winter 2022 Bucket List filled with events, ideas, performances, and more!
And if you want, download it and hang it up in your home so you'll have easy access to a whole list of ideas whenever you find yourself looking for something to do.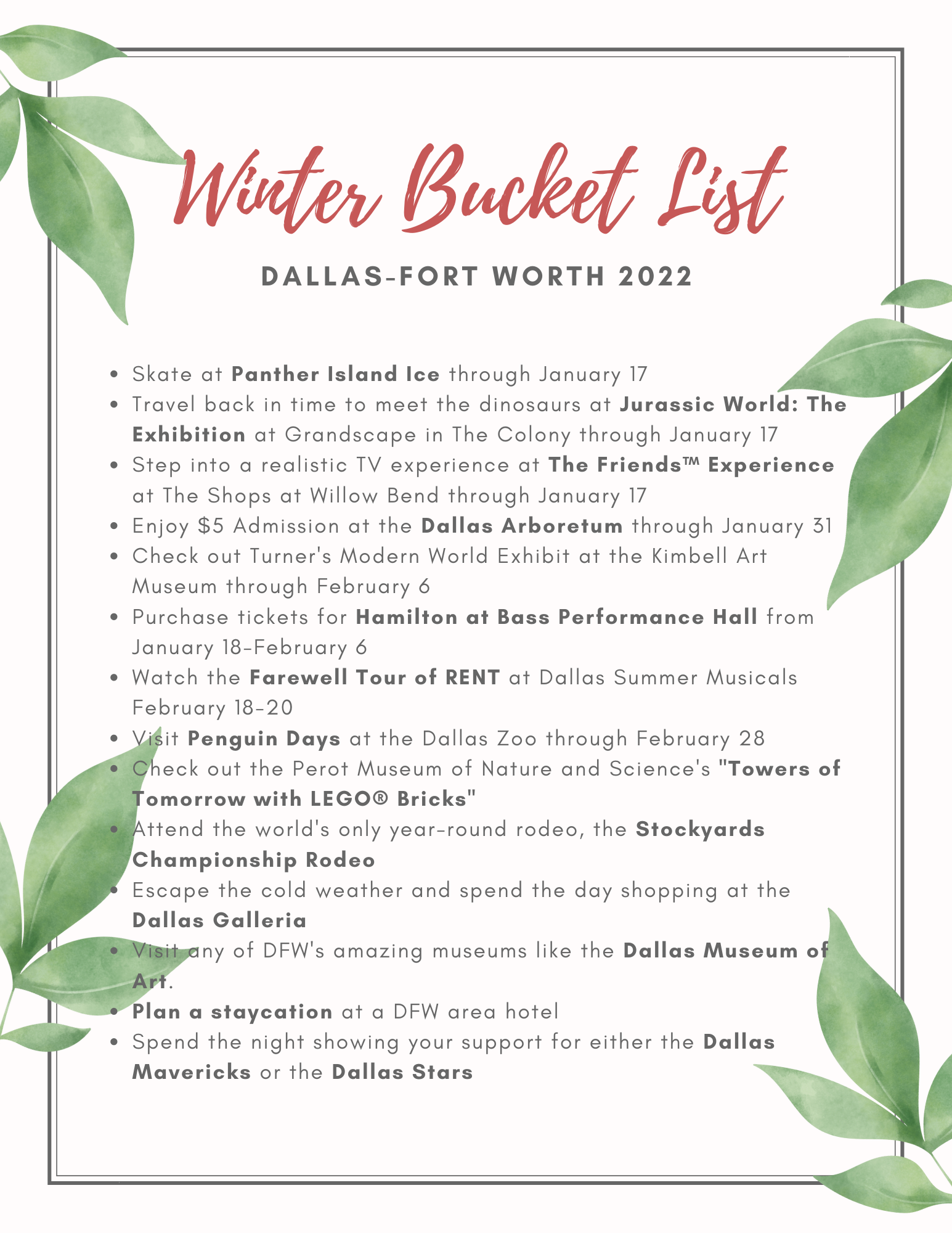 Looking for more fun things to do in DFW?
Get inspired by reading more of our blog posts!
Read Our Blog