12 Pinterest-Worthy Updates for Your Home
Has anyone else noticed a plethora of home projects while that have gone unnoticed while you've been at home more? If you're looking for some easy ways to update your home, here are 12 Pinterest-worthy updates to consider.
Make the most of even the small spaces
Let your light fixtures be the focal point
#1: Incorporate some "retro" touches
You've probably noticed that Mid-Century Modern style furniture and decor has made a major comeback. People love the sleek, clean lines this style offers. You can find "retro-inspired" items just about anywhere these days, so choose something that is both retro, but also reflects your own personal style.
Pro Tip: Mix those retro pieces of furniture and decor with traditional pieces to keep your space feeling on-trend but still comfortable.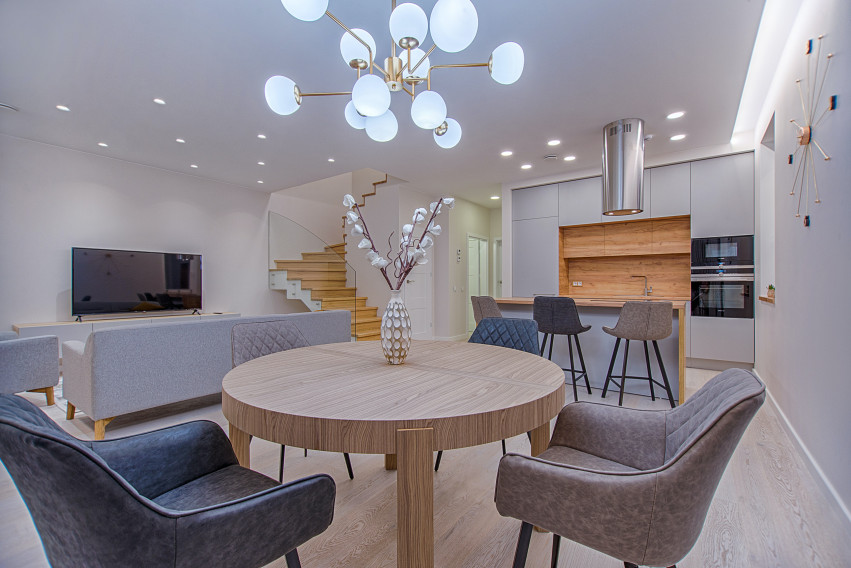 #2: Don't be afraid to go for the gold
This isn't your ugly 1980's brassy gold, though. The new gold has more of a matte finish and is being used as accents just about everywhere. Kitchen faucets, cabinet hardware, mirrors, light fixtures... the possibilities are endless!
Pro Tip: Don't be afraid to mix metals either. We love the look of gold mixed with black or even platinum. Have fun with it!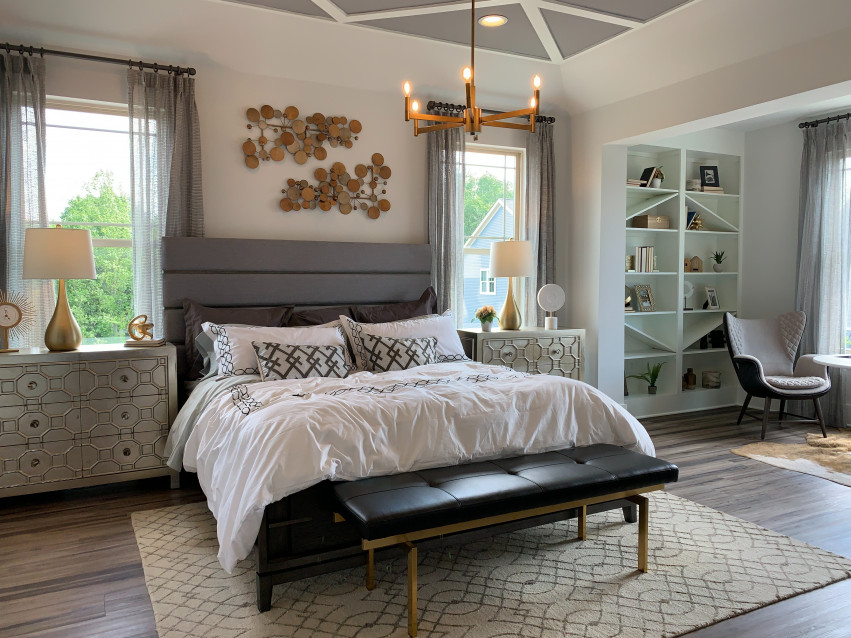 #3: Install some wallpaper (Yes, it's back! But better.)
That's right. Wallpaper is back. But it's so much better than it was before. There are some beautiful wallpapers to choose from, and some really affordable options too. Best of all are the peel-and-stick vinyl wallpapers which are easy to install and easy to remove, so you can even use them if you're renting!
Pro Tip: To keep this a more cost-friendly project, consider wallpapering just a focal wall or a small space like a closet or powder bath.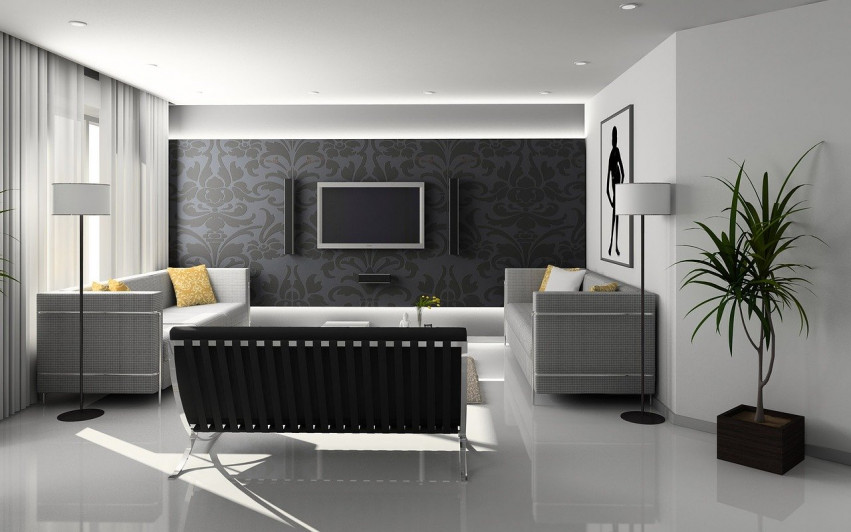 #4: Add visual interest with patterned tile
We've seen some really beautiful patterned tiles while we've been touring both resale and new construction homes. People have been incorporating them as accent floors in laundry rooms and bathrooms, as shower surrounds, fireplaces, and backsplash.
Pro Tip: Because the patterned tiles are usually more expensive, consider small spaces you can incorporate it into like the ones we mentioned above.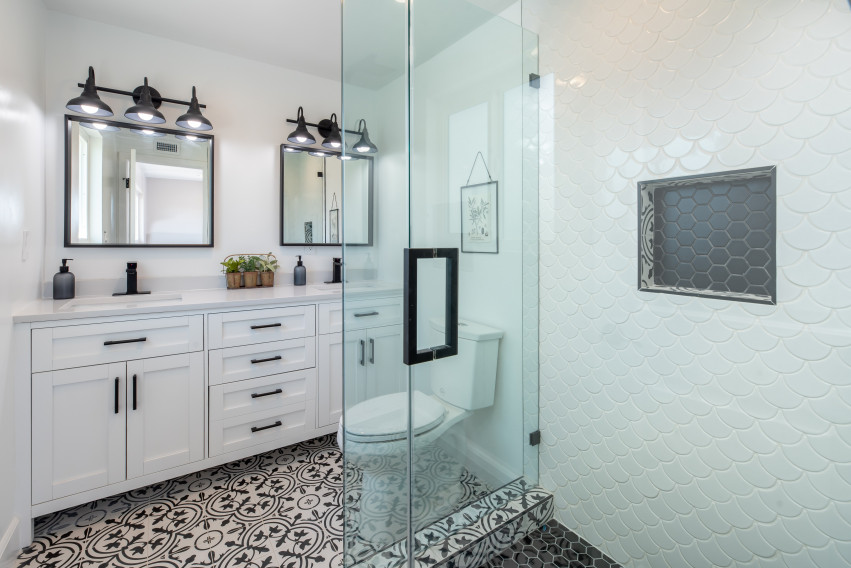 #5: Take your bookshelves to the next level
Has anyone heard of a #shelfie? Yes, people are so proud of the work they've been doing turning their bookshelves, built-ins, etc. into art installations that the #shelfie movement has officially taken off!
Pro Tip: Find some beautiful decor to fill up the shelves with or maybe even consider putting wallpaper up or painting along the back wall of the shelf to spice it up a little.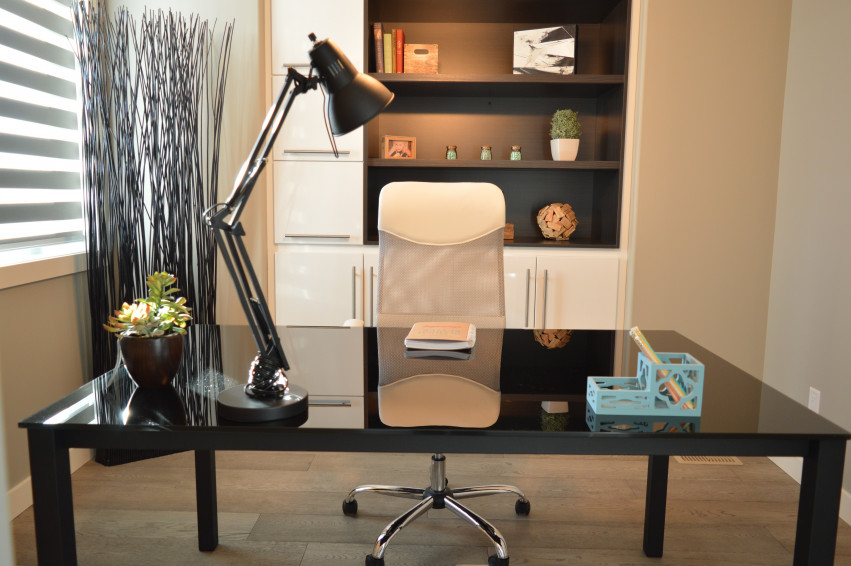 #6: Hunt for vintage items to add to your decor
We'll admit it - we are suckers for a great antique shop. There's just something really cool about incorporating an item that once belonged to someone else into your home in a new way. While you're out antique hunting, consider coming up with some unique ways you can use the items you come across.
Pro Tip: Because we do a lot of antique shopping, we have compiled a list of some of our favorite shops in DFW. Check it out.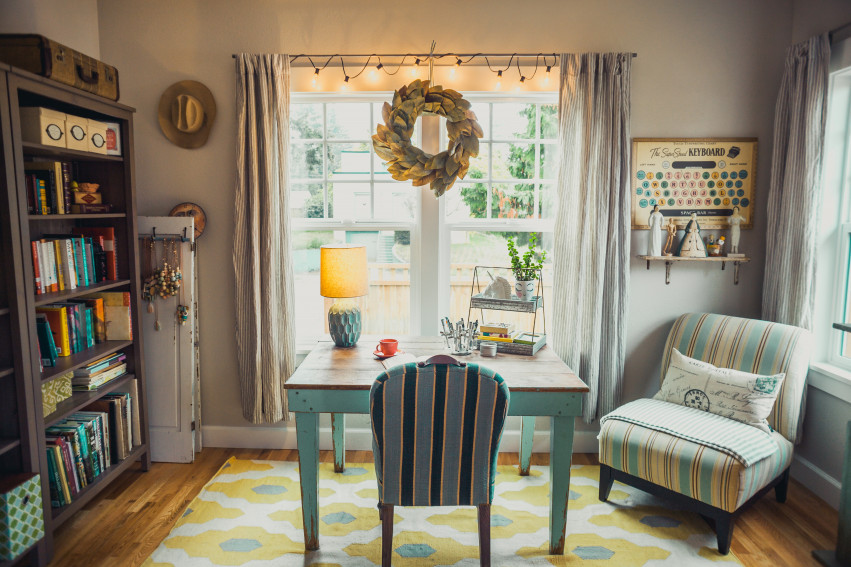 #7: Utilize the new neutral - Gray
The new neutral of the moment (if you somehow haven't already noticed)? Gray! It lends itself so well to the clean, bright look that's popular right now. And there are also so many shades of gray to choose from. You can go so light that it almost looks white or so dark that it borders on black. There are also grays that are a little more brown, or green, or blue, or purple. That's one of the things we love most about it - it's so versatile!
Pro Tip: While gray is a great base, brighten up your spaces with pops of color! Color is a super popular trend as well. If you're not sure how to incorporate color, experts suggest you incorporate no more than 3 colors to add just enough visual interest.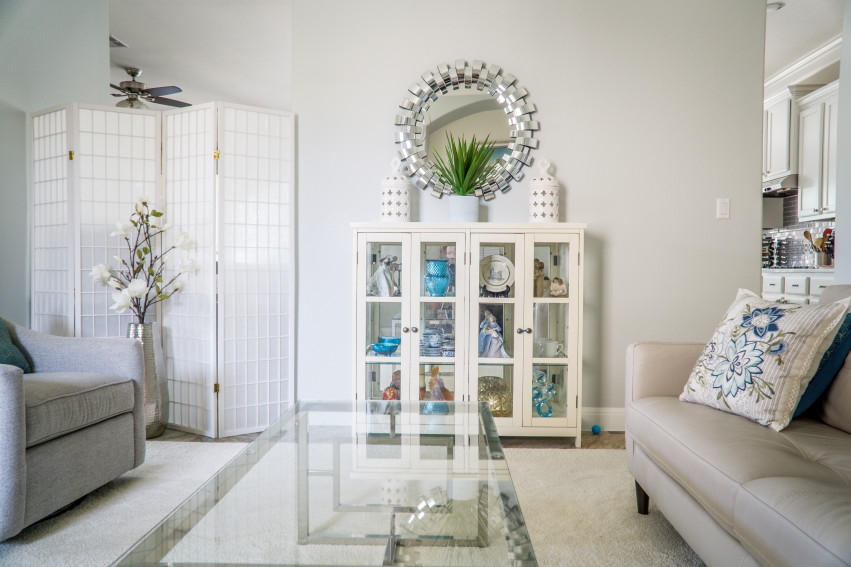 #8: Give your powder bath some love
Powder baths are often the forgotten room of the house. Guests are typically the only ones who use them, so you forget to check in and see how out-of-date it really is. But there are so many fun things you can do in your powder bath to modernize it and really make it one of the most fun spaces in your home.
Pro Tip: Some of our favorite ways to update a powder bath are to install a new vanity, buy an antique mirror, swap out the light fixture, or to create an accent wall with paint or wallpaper.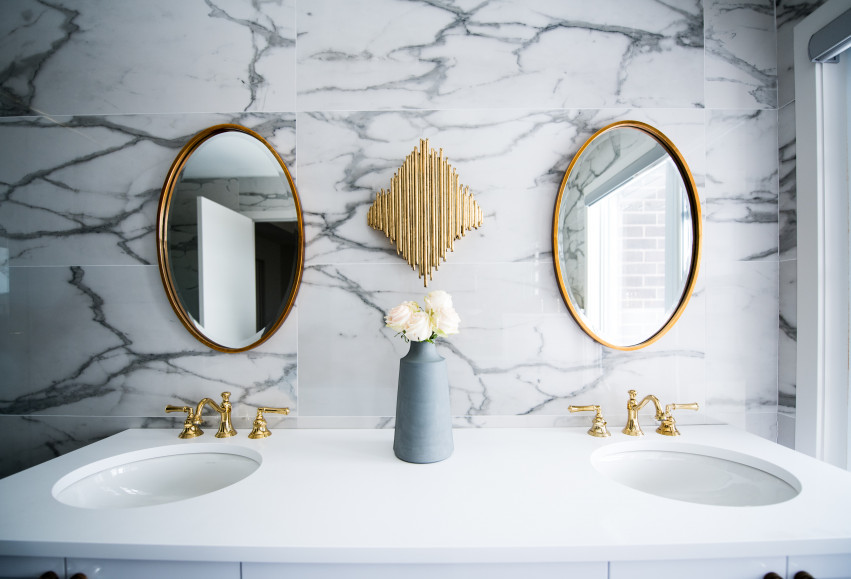 #9: Find stylish ways to contain your clutter
Clutter is a fact of life. So, people have begun to embrace that by finding stylish ways to contain the clutter. Organized pantries, custom closet systems, built-ins, etc. No matter what or where the clutter is, there are so many great options for finding beautiful ways to contain it and even turn it into decor!
Pro Tip: Trays and wood serving boards are some of our favorite ways to contain clutters in places like bathrooms and kitchens. And the great thing is, you can find those just about anywhere!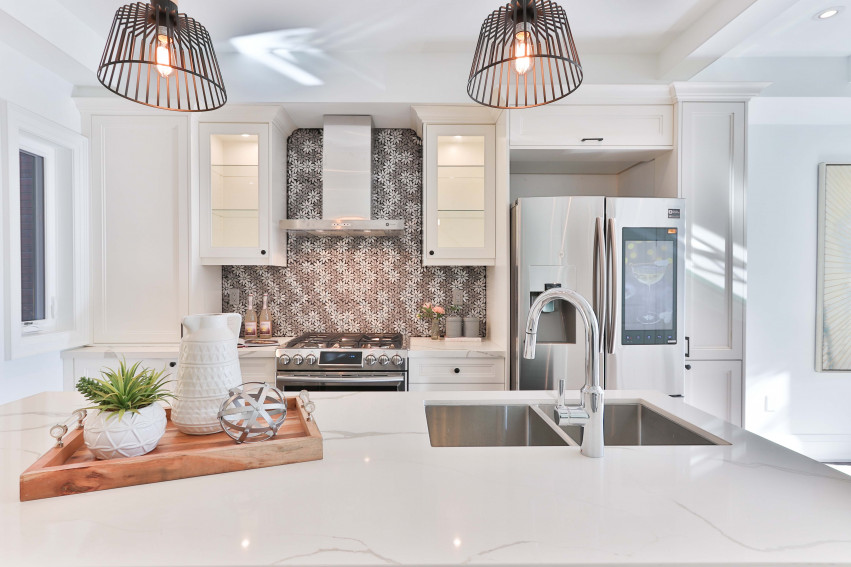 #10: Add some playfulness to your kids' playroom
If you want your kids to spend more time in their playroom, find some ways to make it a little more playful. Find some fun but functional furniture, create "stations," hang up their artwork in creative ways - the possibilities are endless!
Pro Tip: It's fun to get the kids involved in creating their own play space, so ask them for their input too!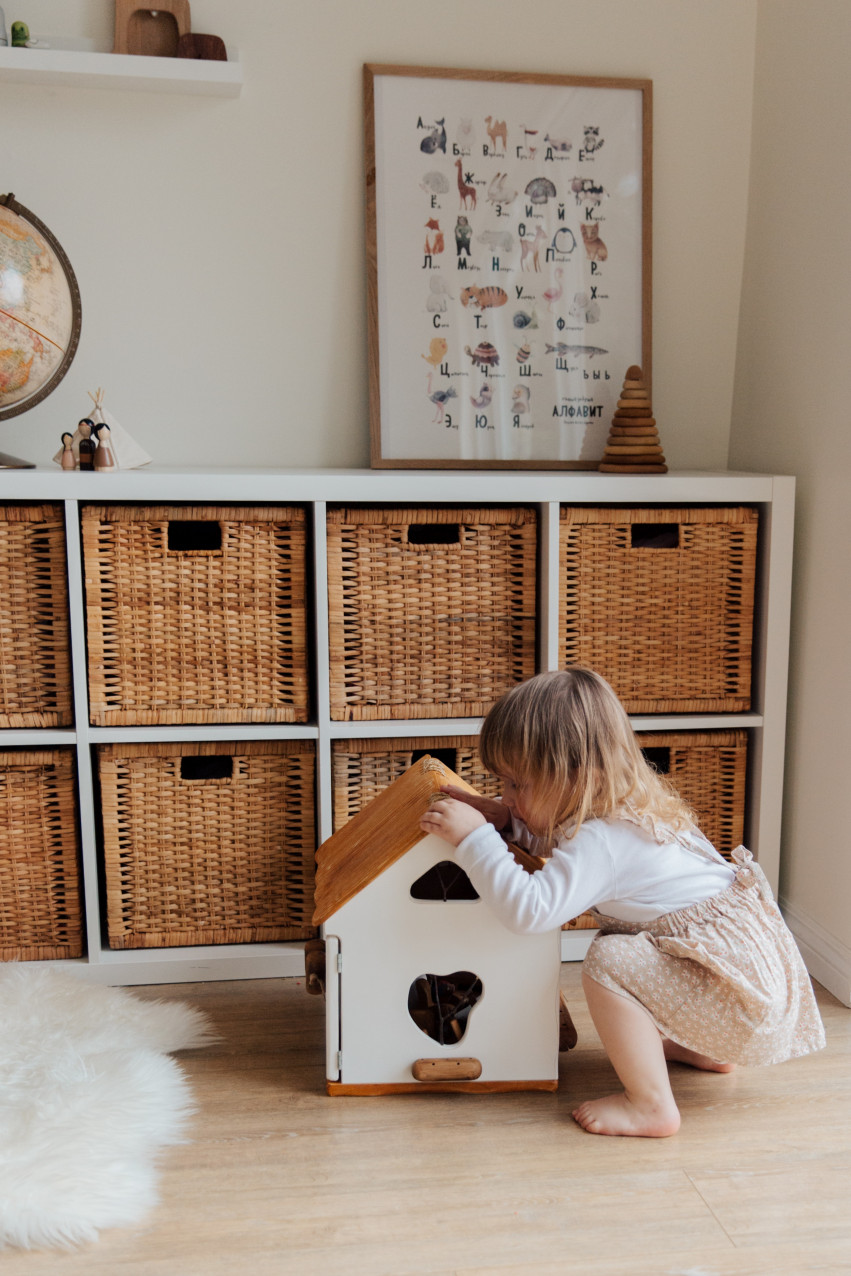 #11: Make the most of even the smallest spaces
You can turn some of the strangest nooks and crannies of your home into some of the coolest spaces with just a little imagination. Reading nooks, homework areas, and storage are some of the most popular uses for these kinds of spaces.
Pro Tip: While we love the look of built-ins, you may want to use items that are a little easier to move in case you decide you want to change up the function of the small space you're utilizing. IKEA is one of our favorite places to find items that are functional and beautiful for a great price.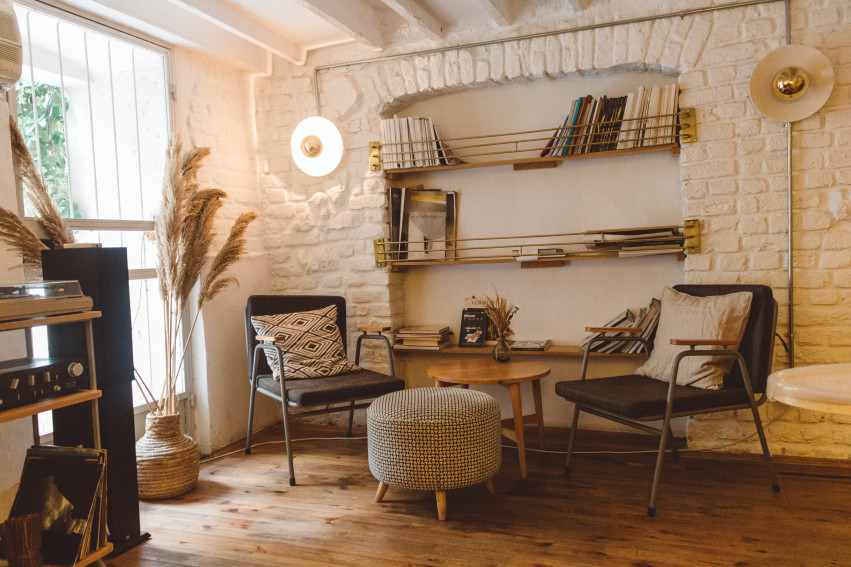 #12: Allow your light fixture to be the focal point
One of our favorite ways to dress up a space or to add some visual interest is simply by swapping out a light fixture. There are so many amazing options that you can find at store like Home Depot and Lowe's or online.
Pro Tip: Try to find a light fixture with a similar base as the one you're replacing so you don't have to do as much touch-up work on the ceiling.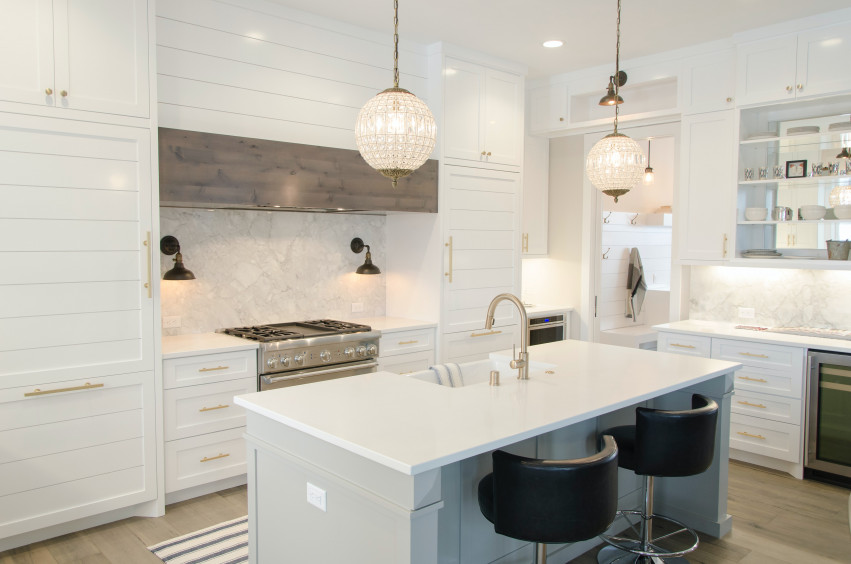 Do you own a home?
Right now, you might also be curious what your home is worth.
Request your Home Value Report.
Get Home's Value